Stay at the hotel or right outside, in the Highland mountain village.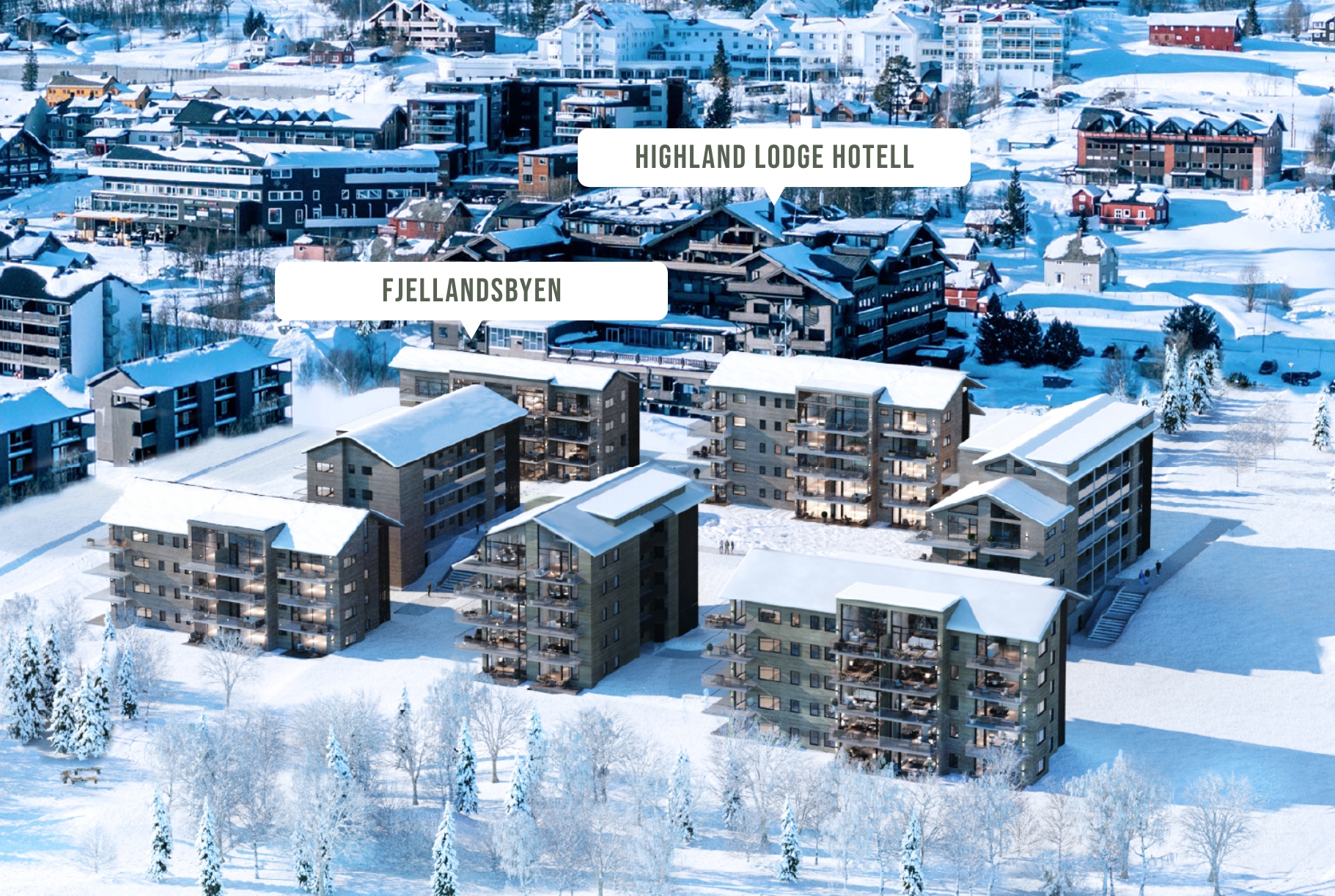 Highland Hotel & Fjellandsby
Right outside the Highland Lodge hotel is Fjellandsbyen. Now you can stay in both parts of Highland Lodge – whether it's at the hotel where you can put your slippers on and walk down to the restaurants, or in the mountain village where you can drive directly into a heated garage.
No matter where you choose to stay, you have full access to all the hotel's facilities.